Construction Management Specialists

111 Pine Street, Suite 1315
San Francisco, CA 94111
(415) 981-9430 (San Francisco office)

6518 Lonetree Blvd., Suite 164
Rocklin, CA 95765
(916) 742-1770 (Sacramento office)

9449 Balboa Avenue, Suite 270
San Diego, CA 92123
(619) 518-5648 (San Diego office)

8538 173rd Avenue NE
Redmond, WA 98052
(206) 571-0128 (Seattle office)

2063 Grant Road
Los Altos, CA 94024
(650) 386-1728 (South Bay office)

7083 Hollywood Blvd., 4th Floor
Los Angeles, CA 90028
(424) 343-2652 (Los Angeles, CA office)

78 Heathervue, Greystones
Wicklow, A63Y997, Ireland
+353 86-600-1352 (Europe office)

www.TBDconsultants.com
The latest generation to enter the workforce, Gen-Z, is likely to spurn the use of cars, and rely more on bikes and public transit. With traffic snarl-ups becoming more common, members of other generations often agree with them. That means that housing and commercial space (such as offices or retail) that are near a transportation facility will experience higher demand and consequently a higher property value.
When a new light rail or rapid bus service (for instance) is being developed, the authority knows that property values (or more specifically, land values) in the area around the station or bus stop will increase. Value capture funding (or Land Value Capture) includes a number of different methods that authorities have used to capture at least some of that increased value to fund the development of such a service. These methods include:
Special Assessment Districts: Where a special property tax is imposed on a district deemed to be benefitting from an infrastructure development. These are of limited duration, and frequently require a majority vote of affected property owners before they are implemented.
Tax Increment Financing: With this method, the total assessed value of properties within the district before the infrastructure development are noted, and then the additional property taxes resulting from any increase in property assessments are used as financing for the infrastructure. This assumes that all increased assessments are a direct result of the infrastructure development, which is probably not true.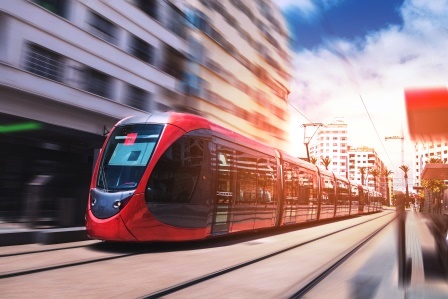 Some other financing methods, that can be argued are not strictly Value Capture, include:
Impact Fees or Negotiated Extractions: These might be charged where a new development necessitates new infrastructure, and ideally would be negotiated with the developer.
Joint Development: Often some form of public-private partnership.
Land Value Taxation: Taxing the value of the land, rather than the value of the land and property; this is seen as having benefits as to what developments will end up going on the land.
Naming Rights: As commonly used for stadiums.
Parking Fees: Can be used to fund infrastructure, and might provide an on-going revenue.
Sales Tax Districts: Here, an increase in sales tax within the affected area is used to help finance the infrastructure development. Once again, this may be voted on by residents of the area.
The above methods are mainly only useful for financing the capital cost of such a development (which might really be any form of infrastructure improvement, not just transportation), but they do not supply on-going funding for running costs. However, the increased property values will lead to an increase in property taxes, so there is some on-going increased income-stream.
Construction works continues at a high level, and prices are pushing upwards too. Yet some projects seems to be suffering from higher prices more than others, and in this article we examine some of the factors causing these differences.