Prefabrication has been the up-and-coming technology for decades, but perhaps its time really has come now. Prefabrication has been around for a long time, in some respects one could say for millennia, but it has had a reputation of being the cheap alternative, and 'cheap' and 'nasty' tend to be linked in people's minds. In the past, prefabrication has come into its own in times of dire need, such as providing housing for those displaced by warfare or natural disasters. But this resulted in the image of prefabrication being very much on the lines of the old Pete Seeger song "Little boxes on the hillside … and they all look just the same."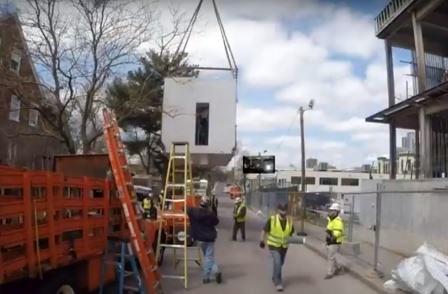 People like to stand out in some way, and like their buildings to do the same, and technology is enabling prefabrication to break its 'one size fits all' image. BIM technology is the driver here. Using the Building Information Model to directly control the fabrication of construction units can facilitate the prefabrication of unique designs and have them constructed in controlled conditions which can increase the quality, save construction time, and hopefully save cost.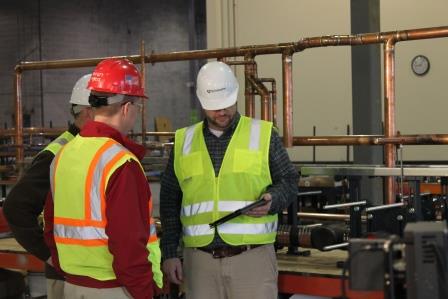 Ways of reducing construction cost are always being sought, but prefabrication might not generate as much in the way of savings as one might hope. A fabricator may be able to purchase materials cheaper through long-term contracts, but a unique design could require different materials, lessening that saving. The assembly-line assembly method is more efficient than on-site construction, but then you have the transportation costs for units that may be large, adding more cost. If there are initial cost savings (and they are reported on many projects, sometimes up to about 20%), you would really want to avoid change orders because it can become a lot costlier to incorporate changes into the design once fabrication is underway. If a building needs to be reconfigured regularly (as happens in many research environments, for instance), the use of prefabricated components that can be disassembled and reconfigured can lead to substantial life-cycle cost savings.
Building in a remote location might seem like an ideal situation for prefabrication, but if the fabricator is far away and roads and other transportation infrastructure isn't up to handling wide and heavy loads, it will probably be more effective to go the traditional construction route. Projects need to be evaluated for their suitability for prefabrication.
What is now considered traditional construction will almost certainly include some element of prefabrication in it, such as windows and doors, and steel frame members that arrive on site fabricated and ready to be bolted and/or welded together. Large portions of MEP work can also be fabricated off-site, and more subcontractors in different trades are recognizing the competitive advantage that off-site fabrication can give. This has become an increasingly attractive option, especially given the growing scarcity of qualified site staff, and we are seeing subcontractors collaborating to fabricate multi-trade components.
One reason often quoted for not using prefabrication is that it had not been considered in the original design. Designers frequently view prefabrication as being a 'means-and-methods' option that is open to subcontractors, rather than something to design specifically for. This might be attested to by fact that prefabrication is more likely to be used in design-build projects, where the contractor is more directly involved in the design.
Site safety is sometimes quoted as a benefit of prefabrication, because the site is less congested, resulting in less opportunity for injury. On the other hand, prefabrication does mean that large and heavy pieces of construction are being hoisted and maneuvered around the site, with a potential for some serious accidents. That said, the controlled environment of a factory producing the prefabricated units should be a lot safer than the hustle and bustle of a site.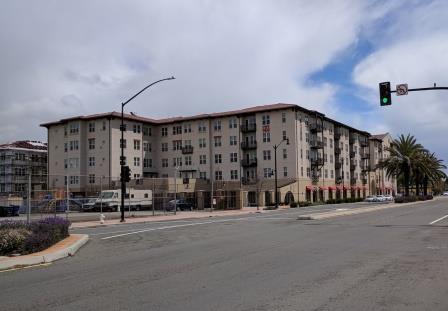 The main benefit of prefabrication has been shown to be schedule reduction, and in this age of needing everything yesterday, that is certainly important. The savings is not just in on-site construction time, although the main benefit is felt there, but in overall delivery as well because the offsite fabrication becomes better organized and can be started while site clearance and substructure work is being carried out. If the building can utilize standard premanufactured parts, then the schedule savings can be substantial, and the use of such parts doesn't mean they can't be put together in original ways.
Reducing waste is part of the 'green building' revolution, and it is far easier to control, and thus reduce, waste factors in factory conditions than it is on site. The energy resources can also be controlled better.
Fabricating whole sections of a building is also known as modular construction. We have seen modular classrooms and the like for a long time, but modern modular construction can be used for constructing multistory buildings, especially where there is a large amount of repetition within the building. Hospitals, hotels, and apartment buildings are among the types of construction that fit well into the modular construction model.
In a climate where change is constant, construction schedules are tight, and site staff is hard to find, prefabrication and modular construction provides a good solution. Provided the change we mentioned doesn't come while the building is being fabricated.
Thanks to Brad Hartnagle of ManufactOn for the images.