Market & Escalation
Gordon Beveridge
There has never in most of our working careers been a time where wild economic forces have produced a tidal wave of severe uncertainty surrounding the financial institutions/banks. The last four months have seen a dramatic gyration in stock values and created uncertainty and unemployment rates rising at an alarming rate.
The effects on construction have been sudden with a foreboding of what is yet to come.
Yet for clients with the money on hand to spend on construction this may be the best of times, the bidding market is as competitive as it has been for many years. Bids for medium size project are running 10-20% below the market in mid 2007. Also the price of construction related commodities has fallen off dramatically and there does not appear to be the price pressures to drive them up any time soon.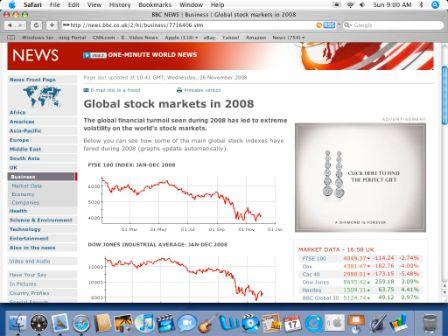 To illustrate the current situation the following are worth noting:
- Oil pricing has fallen dramatically from historic highs earlier this year.
- The Caltrans Asphalt Paving index is now 40% (Nov 08) of the July 08 level.
- The price of all building materials have fallen this year and continue to fall.
- Many projects in San Francisco/Bay Area have been halted pending improvement on the market.
- Condo projects where sales are lagging are turning into rental units.
- Medical market is still vibrant; however expect escalation to fall back to more modest inflation rates.
- Government work has become more attractive as the private sector work diminishes.
- Expect to see higher rates of unemployment in 2009 in construction.
- It's an employers market, so expect to see wage demands moderate.
- Contractors will absorb labor increases next year where profit margins will be thin.
- Overseas work has become more vital to maintain.
- Expect design fees to be much tighter as clients take advantage of the competitive market.
- Expect contract administration to be more arduous as contractors perform on slim margins.
- Expect more defaults in the construction field.
The medical market remained the exception to the general rules due to the large volume of medical work. The major general contractors and subcontractors in this field were limited and only minimal flattening of the market was evident.
We believe the last three or four months has changed all markets significantly and even the medical market is being driven down from the higher perches. Even OSHPD work will be more attractive than previously perceived.
Subcontractors have started to narrow down their workforces, maintaining key staff where possible. As a result the productivity factors will go up and pricing will be driven down where possible.
The only increases will be labor wage agreements, which are already promulgated and could push labor rates in some trades up by 3-5%. Productivity increases could offset some of these increases being passed along.
Looking at escalation going forward and communicating with contractors in the field we expect to see little escalation in the next 18 months.
Our anticipated escalation for the next few years is as follows: