Preconstruction Services, Part 1
Matt Craske
This article is the first in a series looking at the Negotiated Guaranteed Maximum Price [GMP] delivery method.
Preconstruction services are an important part of any successful construction project and help ensure that the owner's expectations are met. Enlisting the services of General Contractors [GC], subcontractors and consultants who are experienced in the particular type of project to be undertaken is recommended.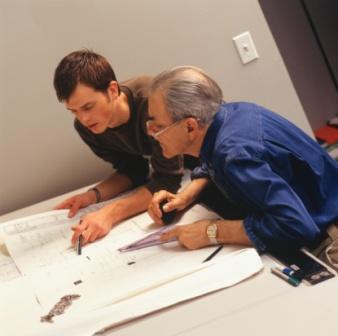 ESTIMATING
An important part of estimating is establishing a realistic budget for the project as early as possible. Then as the design develops new estimates should be created at pre-determined intervals and measured against the original budget. This allows the project team to control scope and keep the project within budget.
Usually the budget and subsequent estimates are broken down by building element allowing analysis of the individual pieces of the project's design. An industry standard and well-documented format such as UNIFORMAT II is recommended to ensure the whole project team has the same understanding of the cost breakdown. The elemental format is recommended by the CSI for estimates at the early design stages, as it facilitates value engineering.
As the design becomes more complete, the rigor or effort put into the estimate should increase. The rigor of an estimate is directly related to the accuracy of an estimate. Having two independent estimating teams also helps to increase the accuracy of the estimating process since the reconciliation process ensures a thorough re-examination of the scope.
Once the project reaches buy-out, a baseline estimate should be established, broken down by buy-out package or trade. This document is essential for successful construction execution as it will form the basis for monthly reporting, progress payments, and change order review.
SCHEDULING
This is one of the most important aspects of preconstruction as it feeds into almost every other area of a construction project. The project schedule is an important tool for accurate estimating, timely procurement, risk mitigation, construction phasing and change order review.
Sufficient resources are needed to logically build, independently analyze and consistently progress a schedule for it to be a useful tool to the project team and input should be solicited from users, designers, subcontractors, authorities and vendors. Without this effort the project schedule often becomes little more than a historical record of what has happened.
With a good scheduling team in place and the schedule built the project team can perform the following activities with confidence: -
Explore "what if" scenarios
Accurately assign costs for lost productivity, overtime, 2nd shift, escalation, site supervision, site requirements and phasing
Create a detailed procurement plan, highlighting long lead items
Identify items on the "critical path"
Manage resources effectively
Evaluate extension of time claims
Mitigate risks through planning
Measure construction progress
In the next edition we will look at Constructability Reviews, Value Engineering, Risk Management and more.