Value Engineering began when material and labor shortages during World War II forced the General Electric Company to use substitutes in manufacturing, and it was noticed that frequently these substitutions improved quality and reduced costs. Since then, Federal and state agencies have tended to be the drivers in sponsoring V.E., but many US and international corporations have also instrumental in promoting the process.
By definition Value Engineering is a structured, function-oriented, systematic team approach to assessing the value of products, procedures or services. Often the improvements are focused on cost reductions, but other issues, such as customer perceived quality and performance, are also taken into serious consideration in the value equation.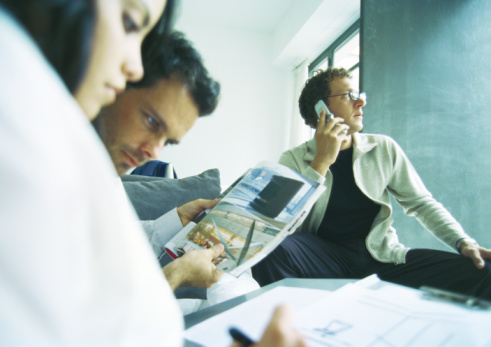 Value Engineering is most effective when it is carried out at an early stage, because the cost of making changes is less. As the design progresses, the cost of making changes increase substantially, and consequently value engineering is normally carried out during the Schematic and Design Development stages of design.
While cost is often a major issue, especially in the current market where escalation in bid prices has hit many budgets hard, the V.E. process should look at all issues affecting the value of the building to the owner. How the design meets the owner's needs, what alternatives there are for meeting those needs, and how the proposed building will function are among the issues that need to be addressed. Sometimes increases in initial construction costs may provide greater value to the owner if it leads to reduced life-cycle costs.
The benefits of Value Engineering can include lower construction, operation and maintenance costs, improvements in construction schedule, enhancements in design, and a greener, more efficient building.
The initial Information Phase of a V.E. session includes an analysis of the needs of the building owner, and how the current design is planned to meet those needs.
The Creative or Brainstorming Phase collects ideas, however practical or impractical they may be. Impractical or humorous ideas may inspire another more practical idea, so nothing is discarded at this phase.
In the Evaluation Phase the ideas are then evaluated for practicality and desirability and are rated. The more desirable options may be evaluated for cost at this phase of the process, and life cycle costing may also be implemented.
Then the most important phase starts: the Implementation Phase. Having someone appointed to oversee the implementation of the ideas during the next design stage is essential, or the ideas will just remain good ideas in a report on a shelf somewhere.