Microsoft made a bold move with Windows 8, but perhaps not the wisest one. The fact that it seemed like two operating systems, stitched together in a far from seamless way, left a lot of people confused. The way the apps that ran in the new interface differed from those that worked in the more traditional desktop environment was probably the most confusing part. The big question that arose was how to close one of the 'new' apps. No wonder the adoption rate for Windows 8 was pathetic at best. The Windows 8.1 upgrade improved things a lot, but not enough to encourage people to upgrade from Windows 7 or XP.
Something had to be done to create a computing environment that people were comfortable with, and Microsoft is hoping Windows 10 will provide that. The fact that they have by-passed the name 'Windows 9' is meant to show the separation from Windows 8, and the feel of this new operating system is definitely more like that of Windows 7. Which is not to say that it is a step backwards.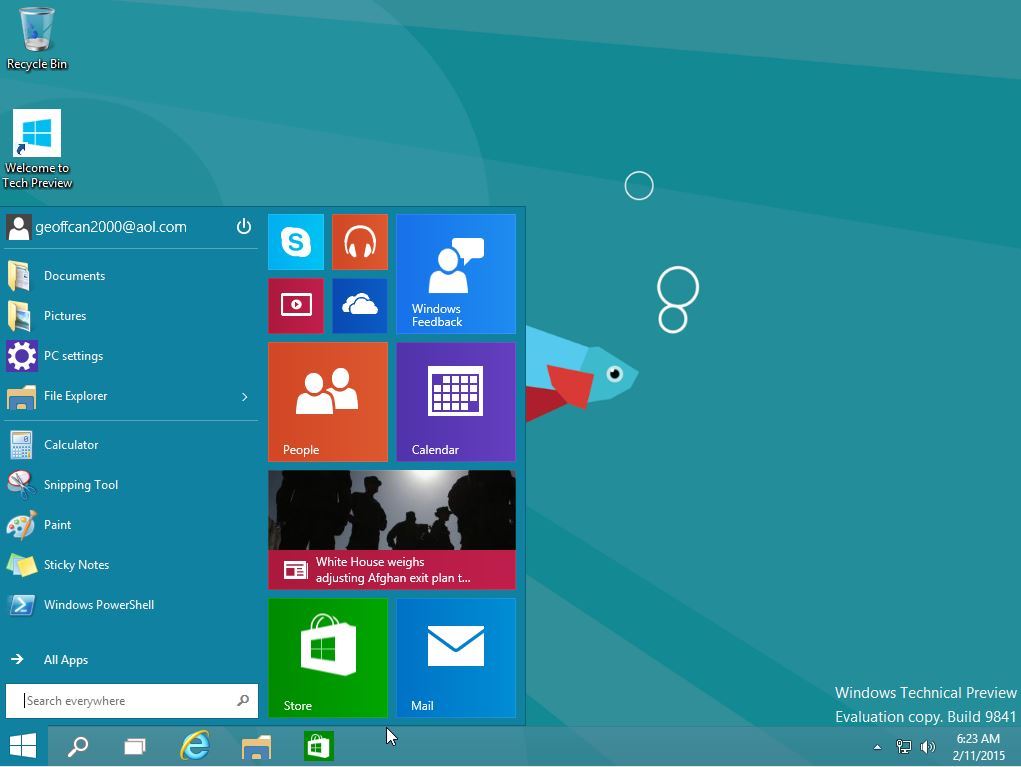 The Start menu has been restored, but you will see dynamic tiles in that menu that are very reminiscent of Windows 8, and you can run both the traditional desktop applications and the new Microsoft Store apps. However, now both types of software run in resizable windows within the desktop environment, and the 'new' apps have a button to let you close them easily. The look and feel is definitely more integrated.
Another rather annoying feature of Windows 8 happened if you inadvertently brought the mouse-pointer close to a corner of the screen, when something unexpected might happen, like the Charms Bar popping out. The Charms Bar is still there, if needed, but the 'hot corners' features has disappeared.
The really new feature of Windows 10 is the option for creating different desktops. You might like to have multiple screens attached to your PC, with different apps running on each screen, but now you can do something similar with only one screen. If you have been using a recent version of Mac OSX, then this isn't really a new feature, but it is new to Windows. A button on the taskbar, looking like two overlapping sheets of paper, takes you into Task View which lets you create and delete desktops and allows you to switch between them. So you might have Excel and Word open in one desktop, Outlook in another, a game or two in a third desktop, and then you can switch back to the desktop with Excel and Word on it when the boss approaches ;-)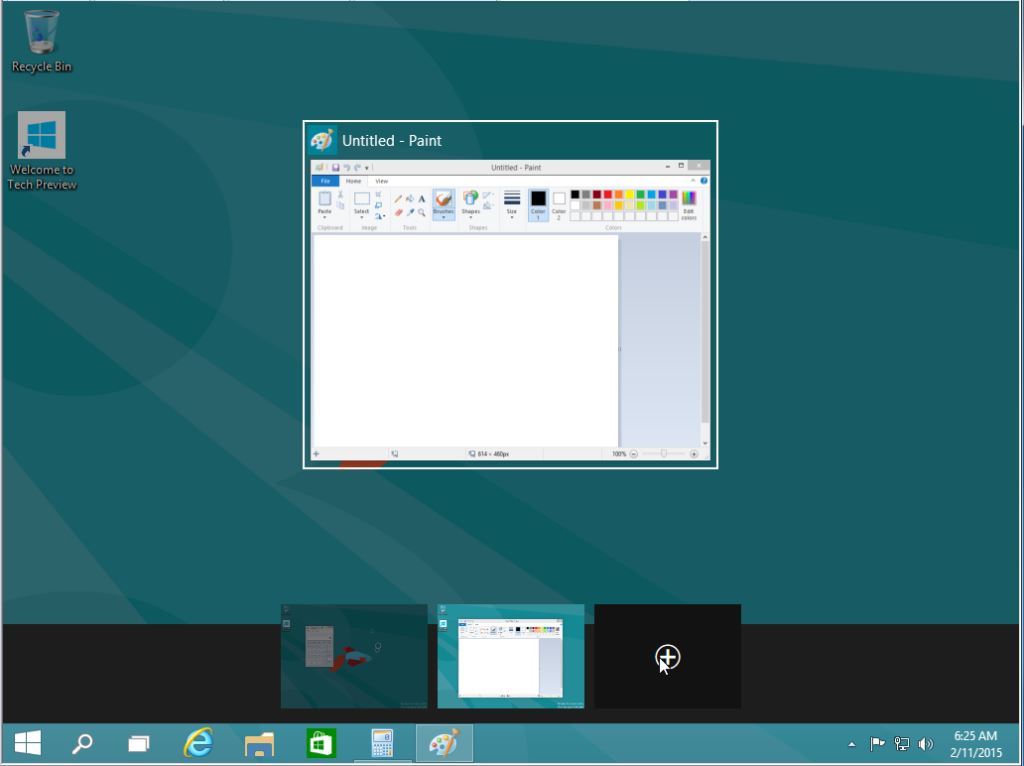 But perhaps the best feature is one called Continuum. Windows 10 is meant to run on everything from smartphones through PCs, including tablets and laptops along the way. So how will it adapt to the particular machine? This is where Continuum comes in, and it appears that basically if a keyboard and mouse is attached it will expect those to be the primary modes of input and it will supply the mouse pointer. If no keyboard and mouse is there, it will expect you to be using a touchscreen, and will supply an on-screen keyboard if needed. And it should adapt on the fly, so if you have one of the portable units that can work as a laptop, or detach the keyboard and it's a tablet, Windows should always provide the appropriate means of input. The phone version of Windows 10 will only run the 'new' apps (those obtainable from the Microsoft store).
Other features expected to be incorporated include a new Web browser (although Internet Explorer will also be included for compatibility reasons), and Cortana (Microsoft's personal assistant). Cortana is supposed to predict what you are planning to do, and help you be more efficient. Hopefully it won't become as annoying as the assistant known as Clippy that used to ship with some earlier versions of Microsoft Office.
The consumer version of Windows 10 could be available around June this year, and it has been announced that it will be a free upgrade for Windows 8/8.1 users. This article was based on the Technical Preview version.