LEED for Homes was launched in February 2008, which might not be seen as a great time for it, since the housing sector was already in decline, and hasn't recovered yet. Nevertheless, the US Green Building Council was able to announce that by June 2012 over 20,000 homes had been certified under this rating system.
This rating system applies to single family homes, low- and mid-rise multi-family buildings up to 6 stories, and under it, certification is given to individual buildings. So, for instance, a single apartment cannot be certified on its own, only the building that contains it. It normally applies to new-build construction, but in some cases, projects described as 'substantial gut/rehab' may apply.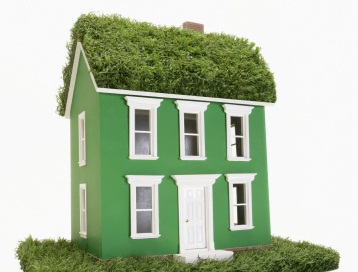 When it first came out, it was not offered outside US due to local code issues and verification problems, but the LEED for Homes International Pilot was launched in 2011, starting with the Middle East and China.
While it bears many similarities with the traditional LEED for new construction (LEED NC), there are some notable innovations. For instance, while it follows a similar point structure (Certified: 45-49 points; Silver: 60-74 points; Gold: 75-89 points; Platinum: 90-136 points), the number of required points can be adjusted for smaller-than-average and larger-than average homes, using the Home Size Adjustment. That is based on the building square footage (including all conditioned living space) and the number of bedrooms (or potential bedrooms). The rationale for that adjustment is that larger buildings have more environmental impact, so need to compensate. Consequently, to make it easier to reach a particular LEED for Homes level, you should build small and call any room that is big enough to hold a bed a bedroom.
Third-party verification is required through LEED for Homes Providers and Green Raters, who work under contract to the USGBC, performing field inspections and performance testing. They can also assist in the design, but are not viewed as part of the design team. Field inspections are normally just prior to drywall being installed and on completion of the building.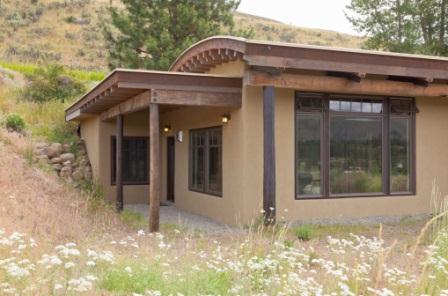 The rating system is divided into the following categories:
Innovation & Design Process (ID): this section has 3 prerequisites, and 11 points, and its aim is to reward new sustainable features or where a project exceeds established levels. In LEED NC, this section was at the end of the list, but here it has been moved to the front to highlight the importance of designing the green features in from the start. One of the credits relates specifically to the use of the Integrated Design Process, getting the contractor and design team working together. Other credits in this section include ones for orienting the building to take advantage of solar effects, and for having a LEED AP Homes on the design team (being accredited under LEED NC will not suffice).
Location & Linkage (LL): there are 10 available points in this section and no prerequisites. Here you can gain points for locating the housing in an ecologically favorable site, within or adjacent to already developed sites, not in areas that are currently undeveloped or not serviced by existing infrastructure. Building near a transit route, pharmacy, restaurant, schools, etc. will help win you points.
Sustainable Sites (SS): this has 2 prerequisites, and 22 available points, of which you need to obtain at least 5 to certify. This section relates to using the site to mitigate adverse environmental impacts, including minimizing disruption to the environment during construction, and by the choice of landscaping and hardscaping to protect the environment.
Water Efficiency (WE): no prerequisites, but you need to obtain at least 3 of the 15 available points. That you can do by such things as reducing the usage of water within the building and on the site, and encouraging reuse where possible, including collecting rainwater.
Energy & Atmosphere (EA): this section has 2 prerequisites and a total of 38 available points. It encourages energy efficiency, especially in relation to heating and cooling, and also includes issues such as insulation, window design, and providing renewable energy.
Materials & Resources (MR): there are 3 prerequisites, and 16 available points, of which a minimum of 2 must be achieved. This section encourages the selection of sustainable and locally produced materials, and discourages waste.
Indoor Environmental Quality (EQ): this has 7 prerequisites, and 21 available points of which you need to obtain at least 6. This section is largely about reducing the potential for pollutants that could affect the air quality, and controlling humidity levels to prevent mold. Unlike LEED NC, LEED for Homes includes points for radon protection.
Awareness & Education (AE): this has 1 prerequisite and 3 available points. We have all seen recycle bins into which people have thrown garbage regardless of type, so you are probably well aware of the need for education in regards to going green. The points in this section relate to educating the building owner and occupier on the green features of the building and how to use them.
Sometimes you have to decide where you want to take points for a particular green feature, because gaining a point in one category may block you from one or more other points – they have tried to eliminate the opportunities for double-dipping. Recycling is encouraged, but not the recycling of credits.