Bay Area Construction Market
Gordon Beveridge

Over the past two years, ending December 2005, construction costs have increased typically in the range of 30% but varying on the type of project and risk factors identified.
Looking forward, the estimating of future escalation still carries more uncertainty than most interested parties are comfortable with.
Material costs continue to gyrate mostly in an upward direction but not in any predictable fashion e.g. copper pricing has hit new highs lately; oil pricing has grated upwards and then bounced down; structural steel stabilized and then started to move upwards again; lumber could come down if the agreement on Canadian lumber imports is ratified; concrete unit rates for supply continue in an upward trend.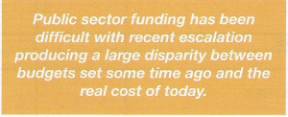 Labor rates continue to move upward but in more predictable fashion with most labor agreements set for a period of at least two years at a time. (Currently escalating in the range of 4% per annum)
Real inflation however will reflect not only the raw cost of materials and labor but the market of supply and demand in any particular sector. The balance of the volume of work and the availability of qualified general/subcontractors willing and able to compete will set the real inflation factors.
Some sectors have been impacted more than others with a large volume of work chasing a limited number of interested and qualified general/ subcontractors. A selection of those sectors is as follows:
Medical (OSHPD and NON OSHPD): This sector has an acute problem with too few qualified and available subs willing to provide competitive bids. The anticipations are that this sector will not be in balance for some time to come. The risk factors associated with OSHPD overview and approval process has exacerbated this sector. A healthy contingency for escalation and bidding contingency is imperative.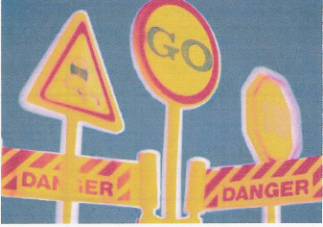 Education: This sector has problems attracting an optimum number of bidders especially at the subtrade level. In this sector owners have been tempted to utilize alternative procurement strategies with a mixed bag of results. CM/GC methods of procurement (with or without multiple primes) have not produced the cost benefits anticipated. A number of projects with cost overruns at bid stage have been repackaged and rebid to elicit more competition.
Private Sector: This is led by the Biotech and Pharma clients who may have budget concerns but are also driven by schedules. Design/Build is popular and the vehicle of choice where speed to deliver the building is the driver.
The Office market is still in recovery mode however there are signs of life in some localized markets.
The Condo market is alive and well. The inner cities have mega projects proceeding and moving into construction. However there have been some projects shelved as a result of escalation and proformas not attainable.
Senior Living Units: The market is showing life and should continue to grow
Public Sector: Funding has been difficult with recent escalation producing a large disparity between budgets set some time ago and the real cost of today. Many of these projects have required scope and/or budget revisions.
Escalation moving forward is never easy to predict with many external forces all providing risk factors which the contractors have to assess. Now more than ever a constant review of the market is required to adjust to changing market forces.
Our prediction on future escalation, based on our discussions with contractors and vendors, is the following:
Year One (Jan 06-Jan 07)......................7-10%
Year Two (Jan 07-Jan08).........................5-8%
The above are average factors and should be adjusted depending on the project and risk factors present. Also the above should be reviewed on a quarterly basis and adjustments made.